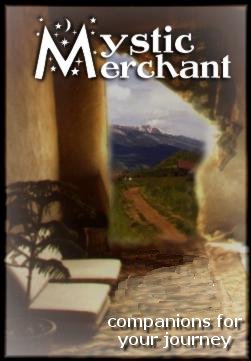 Handcrafted & custom jewelry gem stones crystals, custom engagement and wedding rings. & lapidary gemstones artist Mystic Merchant - Billy Mason
"Tell us your story, we love to listen... as our beautiful creations become yours."™
Mystic Merchant Billy Mason welcomes you to our world wide family of friends who love, value and collect our finely handcrafted and highly personal jewelry & gemstones.
Your visit is a special gift that we warmly and deeply appreciate.
ALL Mystic Merchant is handmade by jewelry and lapidary gemstones artist Billy Mason. We have been selling handmade in USA jewelry online since 1994. We ship our work internationally from our base in Pittsboro, North Carolina.
Our Promise
Guarantee - We are dedicated to providing only the highest quality products. All our jewelry is designed and handmade by Billy Mason.
Your Protection - We are committed to protecting your privacy and providing you with a secure way to purchase items online. Any information you share with us is strictly used to help us provide you with better service, and is never given to outside parties. We also protect our checkout system with the highest level of Secure Sockets Layering (SSL) 128-bit encryption - encrypting all personal and financial information to ensure that your online purchase is completely safe.
Shopping Experience - We believe your online shopping experience should, not only be safe, but also simple. We strive to make our site informative and intuitive to navigate. As always, we depend on your comments and suggestions. If you ever come across any difficulties with our site or if we fail to meet your expectations at any time, please let us know. Your opinion is important, so please feel free to send us your thoughts. You can also read what other customers have been saying about us.
Peace of Mind - We offer a full 10-day money-back guarantee. If for any reason you are not 100% satisfied and wish to return a purchase you can do so for a full exchange or refund. The most important thing for for us, is that you are comfortable with your shopping experience and completely satisfied with your purchase.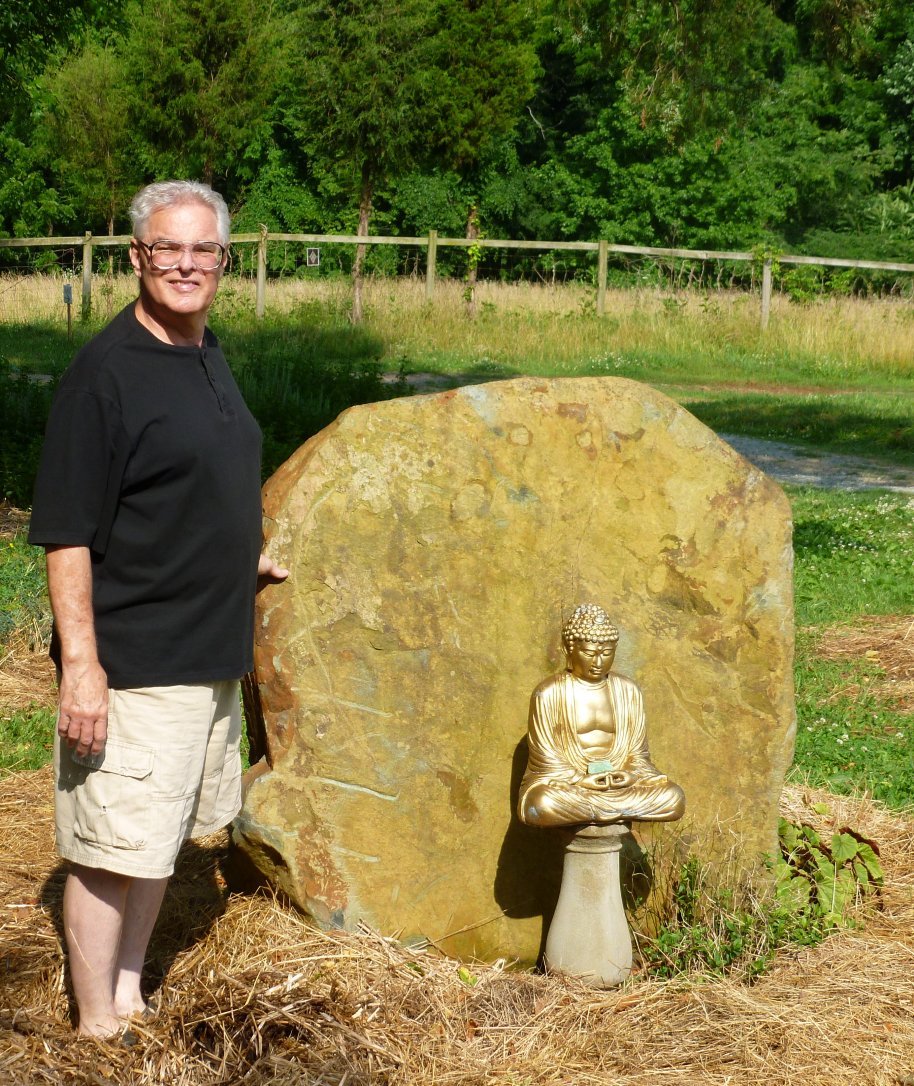 My favorite inspiration boulder and Buddha on my farm.
Here you are discovering the many facets of our purpose:
Our gemstones are used to create powerful personal statements as unique jewelry.
Our jewelry is collected and used world wide for its exquisite beauty, rich symbolism and as empowering talisman jewelry with healing crystals, chakra balancing & healing jewelry.
Each piece is handmade and is one of a kind for individuals seeking the extraordinary to own and give as gifts.
You can rely on our personal assistance to help you in selecting and creating your custom gemstone jewelry in gold or silver.
We are custom designers creating custom massage tools, empowering talisman pendants for alternative healers and healing.

Want to connect with our world wide community for conscious living? Get info about healing energy, jewelry, gem stones, crystals, music?
Click Here



Explore our resources on more than 2000 one of a kind art jewelry pendants, rings, bracelets, earrings, collector crystals & minerals.
The Mystic Merchant™ creates each hand fabricated piece in our custom jewelry studio with stones we cut.
Discover the properties of fire agate, Pietersite, sugilite, spectrolite, labradorite, moonstone, fossil coral, jewelry stones, cabs, cabochons, saginite, morrisonite, jasper, watermelon tourmaline, Danburite, sapphire, ruby, moldavite, opals, opal and many more rare exotic and powerful gemstones.

We have many life times experience creating chakra balancing gemstone jewelry for Shamanic crystal healing, power stones for meditation energy work, gemstones, talisman, amulets in quartz, crystals, moldavite, Larimar, charoite, tanzanite.

Serving crystal and mineral collectors, Shamanic practioners, Energy Healers with custom Gemstones cutting, Lapidary services, Lapidarium.
Artist's Statement ­ Mystic Merchant, Billy Mason

Everything Mystic Merchant,Billy Mason does begins with and includes:
Integrity
Intention
Commitment
Vision
Excellence

We share with you our one of a kind energetically charged jewelry.
Own and experience for yourself the personal power transformations these joy filled crystalline tools create.
Access the Power of Now, ancient wisdom of Conscious Growth while fully Embracing the Mystery.

We offer a wide range of handcrafted gemstone jewelry embracing creative energy, magic, energy, optimism, confusion, generosity, romance, agression, conflict, loneliness, healing, introspection, charity, ambition, clarity, respect, celebration, gifts, rest, reflection, help, transition, tranformation, motivation, esoteric, practical, opposition, opportunity, chaos, relax, expanded, expansive, streamline, transcend, romance, romantic, pleasures, unexpected, surprises, identity.

Having traveled and studied extensively in the US, Europe, the Middle East and Asia my designs are informed by the universal need to have symbols that first evoke and remind me personally and ultimately the owner/ wearer of my gemstone jewelry of the importance of being present in the moment.

The concepts and flow of energy in my work are explorations of Shamanic icons that open and hold space for the individual to become aware and come to terms with their authentic purpose for being in this life and walking their unique spiritual path.

As an artist personally choosing and blessed to live in joy, fulfillment and wonder each piece I create is meant to hold space for expanding awareness and to invite deeper reflection on previously unexamined meanings/beliefs to discover just how well they work to support and nurture the individual.

At the center of all my work is gratitude... the most powerful prayer I have discovered is "Thank you."

It is an honor to find myself hand fabricating with such amazing gemstone elements and luminous metals coming from the Earth and then having the pleasure of watching each piece being found and delivered to its owner/user in the world.

I look forward to sharing my work with you.

Our intuitively designed handmade gemstones & one of a kind jewelry are found in individual and museum collections worldwide. Since 1979 selling to jewelers, jewelry designers, Shaman, collectors, gemstones, crystals, mineral specimen collectors, alternative healers community, energy workers, massage therapists with gems, crystals and mineral specimens.
We offer the finest fire agates opals moldavite sugilite watermelon tourmaline Pietersite spectrolite tanzanite sapphire ruby quartz Larimar charoite and hand made Beads information and pictures. Since 1979 Mystic Merchant™ serving esteemed clients like you.
We offer creative solutions to issues of with energy, optimism, confusion, generosity, romance, agression, conflict, loneliness, healing, introspection, charity, ambition, clarity, respite, drama, celebration, rest, reflection, help, transitions, tranformations, motivating, esoteric, practical, opposition, opportunity, chaos, relax, expand, expansive, streamline, transcend, romantic, pleasures, unexpected surprises, identity.

If you don't see what you need on our extensive menu click here to inquire info@mysticmerchant.com
we custom cut gem stones and beads too....IMAGINE the possiblities....

Our Amazing GIFTS in unique, handmade jewelry designs grace collections worldwide...truly one of a kind. We also make custom created jewelry. You will enjoy our friendly personal service and value. Enjoy these one of a kind designs: exquisite symbols with personal meaning for you.

Click here to read what our clients say about us.
If it pleases you, bookmark our site so you may easily return to find new creations.



Email: info at mysticmerchant.com